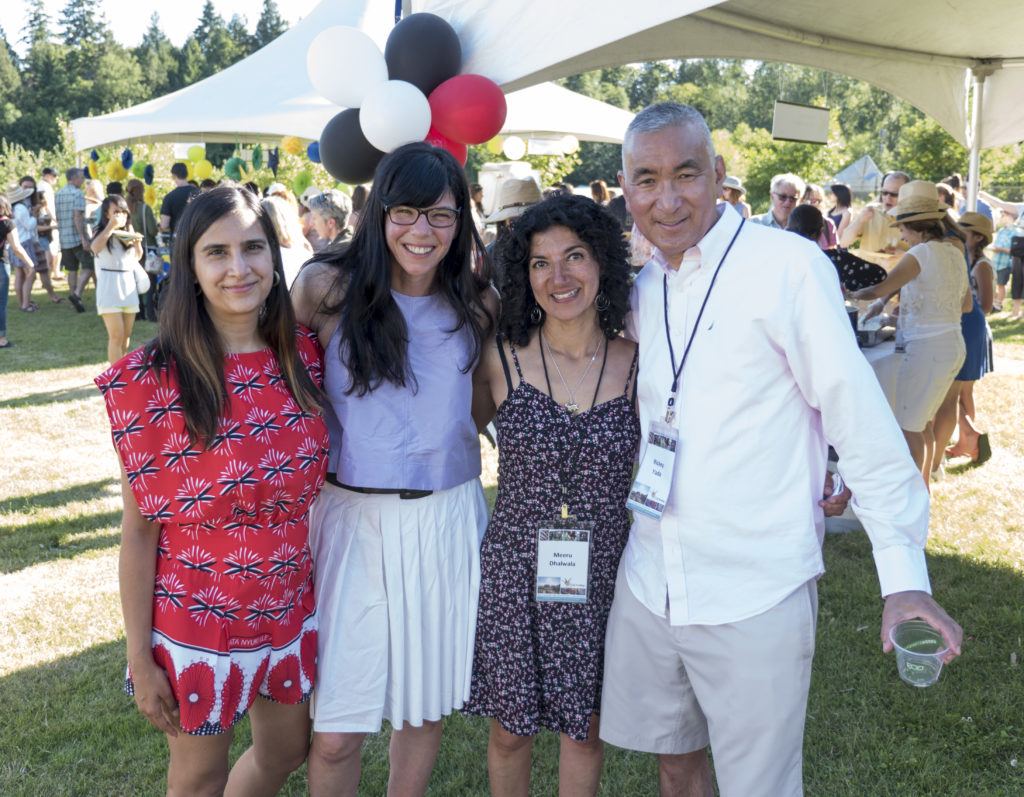 Interview – Joy of Feeding Founder Meeru Dhalwala on the upcoming event
It's an understatement to say that Meeru Dhalwala is looking forward to the return of Joy of Feeding. It's been five long years since the chef and co-owner of Vij's has been able to host the international culinary event and UBC Farm fundraiser that she founded in 2011. The last incarnation of Joy of Feeding in 2017 was its most successful ever, with 700 attendees. Since then, Dhalwala has mourned the loss of both her parents, then gone through the same pandemic that we all have. Finally, the event is about to come alive again on October 2 at UBC Farm.
I recently sat down with Dhalwala at an Olympic Village cafe, where she painted a picture of how Joy of Feeding typically unfolds. Upon entering, you receive a plate and cutlery, but from there, it's very freeform. There are a dozen booths offering dishes from cooks of different heritages, but the party spreads all over the grass while international dance music plays. Kids can enjoy farm tours and activities (they get in for free!), while adults kick back in the beer and wine garden. "You'll eat a little bit, then some grandmother will start dancing with her grandchild," Dhalwala laughs. It never takes long for the dance party to start, she says, but relaxation is also encouraged. "Some people have a nap. You'll see people, they've just eaten a lot of food in one hour, they've had two beers in the next forty-five minutes. And they're just taking a nap in the sun."
Of course, food is at the core of the event and this year's menu is as wide-ranging as ever, spanning from Singapore to the Ukraine to Interior Salish and many places in between. What's different this year is that Dhalwala is featuring professional chefs, rather than home cooks, as she had in past years. "But you know what, we're not putting on our professional clothes. We're going to cook something from our childhoods." For example, Savio Volpe Head Chef, Andrea Alridge is revered for her Italian cooking, but her heritage is Filipino, so she's preparing Pork Adobo. Likewise, Burdock & Co Owner and Chef, Andrea Carlson is celebrating her Swedish background with Janssons Frestele, a humble casserole of potatoes, cream, and tinned sprats. According to Carlson, "It was something my mom would make for Christmas celebrations. Scandinavians often celebrate with a big dinner on the 24th, rather than the 25th, which I love."
Dhalwala is passionate about creating an egalitarian space where everyone involved can "meet one another through our foods." And she believes that Joy of Feeding is very much about those meetings, in contrast with "other cooking events, where you pay $175, you dress up, you go, a celebrity chef is there. And then you proceed to just talk to your spouse or your friend." There is a place for that, she says, but points out, "You don't remember anything personal necessarily. Whereas Joy of Feeding, you're going there to share yourself. And be a part of this world of others." She believes in the event's power to break down preconceptions that people of different backgrounds have about each other. Not necessarily because they're racist, she says, but simply unfamiliar with each other's cultures. She trusts that meeting in person, making eye contact, and giving thanks for food shared can shift the way we think about each other and even impact the extent to which we care about news stories coming from other parts of the world.
You can trace the roots of Joy of Feeding all the way back to Dhalwala's childhood. When her family immigrated to the outskirts of Washington, D.C. from India in 1969, she started kindergarten as "the only non-white person in school." She was picked on by kids who erased her work as she struggled to learn English. She yearned to connect with them, asking herself, "What's going on here? Why can I not be a part of you? I can't understand you. I can't speak to you. You can't get to know me." Joy of Feeding taps into that yearning. "What better way to introduce different people of different cultures to each other, to basically break bread together?" she asks.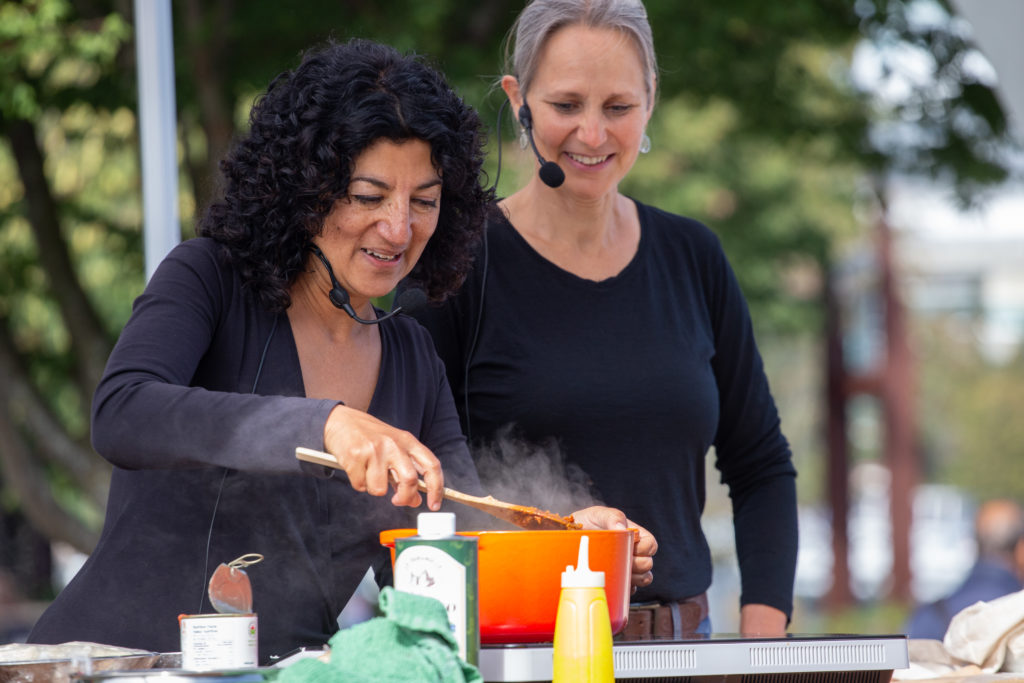 Tickets to Joy of Feeding are $90 and kids 12 and under are free. As always, funds raised will support UBC Farm. This year specifically, they'll be targeted for the farm's food literacy and sustainability programs. "That farm is not just a farmers market," Dhalwala asserts. "It's a lab. It's a learning centre. We need our students to know about sustainable farming. Agriculture is just so important to our health and it's important to climate change. Hopefully, depending on the money that comes in, the farm can welcome agricultural students from around the world to come and learn." For the first time, this year's proceeds will also be split with the Chefs' Table Society to support their future Culinary Centre. This multifaceted hub will be a space for both professionals and the public to explore culinary heritages and access educational resources, including cooking classes and a cookbook library.
Dhalwala doesn't know what to expect for Joy of Feeding ticket sales. Pre-pandemic, the event was booming, shooting up from 300 people to 700 between 2011 and 2017. "I understand that it might take another year or two to bring that momentum back." she says. "But that doesn't stop me. When you love something as much as I love this event, one ticket is awesome."
This year's Joy of Feeding takes place at UBC Farm on Sunday, October 2 from 12 to 3 pm. Tickets and menu are available here.
Contributors
Katie Redburn
Katie Redburn is a home cook and industry professional dedicated to empowering and connecting people through food. As the founder of Kitchen Party (www.kitchenparty.ca), she believes that cooking gives us opportunities for both self-growth and shared joy. She has worked at Vancouver's popular Potluck Hawker Eatery; the late, great Barbara-Jo's Books to Cooks; and The Stock Market, Granville Island's iconic specialty food shop. Between her stints in the food world, Katie has also enjoyed a career in factual television, working on such series as The Bachelorette Canada and Rust Valley Restorers.